We were thrilled to be awarded with Economic Development Australia's 'Best Marketing Campaign 2016' for this project. It beat hundreds of entries (some of them very big budget) to win – the judges said it did so because of its honesty, integrity and down to earth nature. 
Extraordinary, Everyday Barossa, is a project by Chris Sands, from Yorkshire in the North of England. Why a Pom to write about a unique area of South Australia? Well…….
Chris is the founder of the award winning, international, free, grass roots, town regeneration kit Totally Locally. Totally Locally is all about highlighting the uniqueness of place, and the people who make up the community – both in business and the everyday.
As part of Totally Locally, Chris travels – a lot! Three years ago, he came to Barossa as part of the Adelaide Festival of Ideas. And from then a fantastic relationship with the area ensued. Especially with RDA Barossa who wanted to promote the less known people and place stories of the Barossa region.

Since then, Chris has worked with towns in the Barossa region, to help them identify new ways of working together, and on projects to promote the area.
The Extraordinary, Everyday project came from a conversation at Chris' first sighting of a kangaroo bouncing alongside the car. He got very excited! The Aussies looked on bemused! The same with Galahs flying alongside his bike whilst cycling to Angaston. The conversation ended up at 'Someone's Everyday, is Someone Else's Extraordinary'.
And it works in reverse too. The landscape of Yorkshire, proved astounding to Australian visitors from Barossa, especially in the area where Chris lives, with its tiny houses crammed on top of each other, built into the steep hillside, the 15th century pub, the literary history of the Brontes and the ever present rain (even in the middle of summer!).
So we thought it takes an outsider to see the extraordinary everyday in a place.
Chris interviewed many people: from boat people who arrived in Australia with nothing, created a huge family business and are now a big part of the community, to longstanding Barossan Wine Royalty, Bakers to car collectors, coffee roasters to plumbers. A snapshot of Barossan life which is mainly overlooked by the mainstream media and promotions. Chris traveled a lot of the journey between interviews by bike (that's his thing!) lent to him by Craig of RDA Barossa.
RDA's Craig Grocke played a huge part in making this project come together, with the relentless support from Anne Moroney. 
This project is ongoing there are over 20 interviews to add to this site. It will be followed up in 2017 with an exhibition of sound, words and pictures at The Barossa Vintage Festival. All in a hope to help people realise how extraordinary their everyday life is.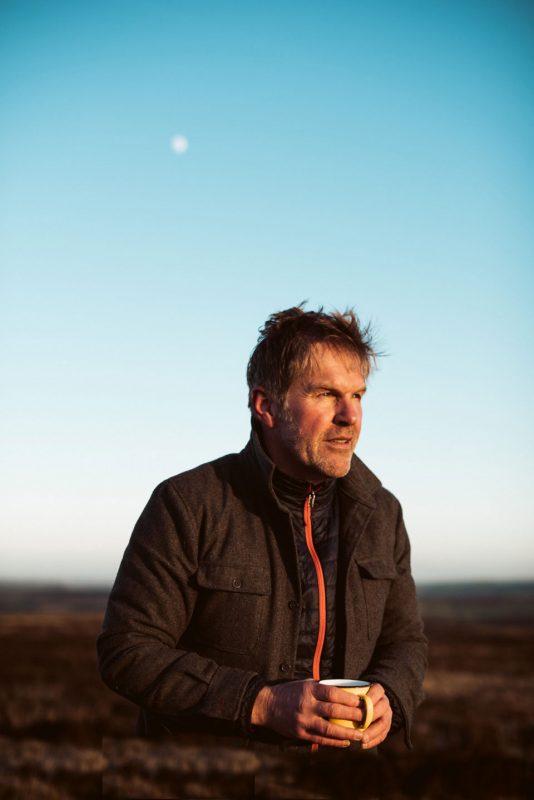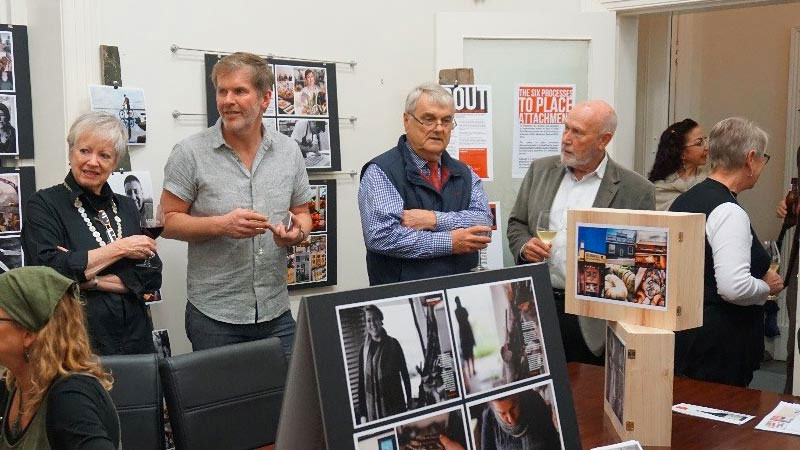 The whole project was done on a very small budget.
 EQUIPMENT LIST: 
Iphone 6 with an I-Rig microphone plugged in the top for recording audio.
A Canon 1000d budget SLR camera
A 35mm fixed prism lens
A 1992 Gary Fischer Mountain Bike (transport for the project – nice!).
Editing was done on free software: Audio edited on Audacity,  Sound Slides put together on I-Movie.
FOR MORE INFORMATION ON THIS AND OTHER BAROSSA REGIONAL DEVELOPMENT PROJECTS:
Regional Development Australia Barossa, Gawler, Light & Adelaide Plains Inc. 28 Murray Street TANUNDA SA 5352
P: (+61) 88563 3603
Web: www.barossa.org.au 
 www.artmusicdesignbarossa.org.au
  FOR OTHER WORK BY CHRIS SANDS